Sport Sensors Arrowspeed RADARchron is a small, inexpensive microwave Doppler radar velocity sensor that measures the speed of an arrow as it is shot from the bow. The purpose of the Arrowspeed RADARchron® is to assist archers in assessing and optimizing the performance of their bow and arrow equipment. The device is easily attached to the 5/16"-24 threaded port on the end of most stabilizers. Sports Sensors, Inc. provides an extension rod if the archer does not use a compatible stabilizer.
The RADARchron is microprocessor controlled, like a mini-computer, and indicates calculated feet-per-second arrow speed on a toggling two-segment liquid crystal display. The range of speed measurements is 150 to 450 feet per second, within ± 2 % accuracy. The RADARchron is packaged in a rugged plastic housing, sealed to protect the internal electronics from dust, dirt and moisture encountered during normal use. It is triangular in shape, 2 1/2" wide; 3 1/2" long; and 1 3/16" thick, weighing less than 3 ounces. Its' one-button operation is simple to use. A three-volt, 160 milliampere-hour Lithium battery powers the electronics. This small N/3 size battery provides approximately 30 hours of operating life, representing over 3600 speed measurements. The RADARchron transmission level is well below that of most "wireless" consumer products such as cellular and portable telephones, for example. Transmission characteristics are well within FCC requirements and prescribed safety levels. Microwave operation of the RADARchron® eliminates problems due to light, shadows, loud noise and associated environmental effects that are deleterious to other archery velocity sensors when used outdoors.
An adapter plate allows vertical positioning of the radar relative to the arrow flight path. An extension rod is also provided for convenient mounting to the bow stabilizer port. The RADARchron measures the speed of metal and graphite/carbon arrows. arrows.
---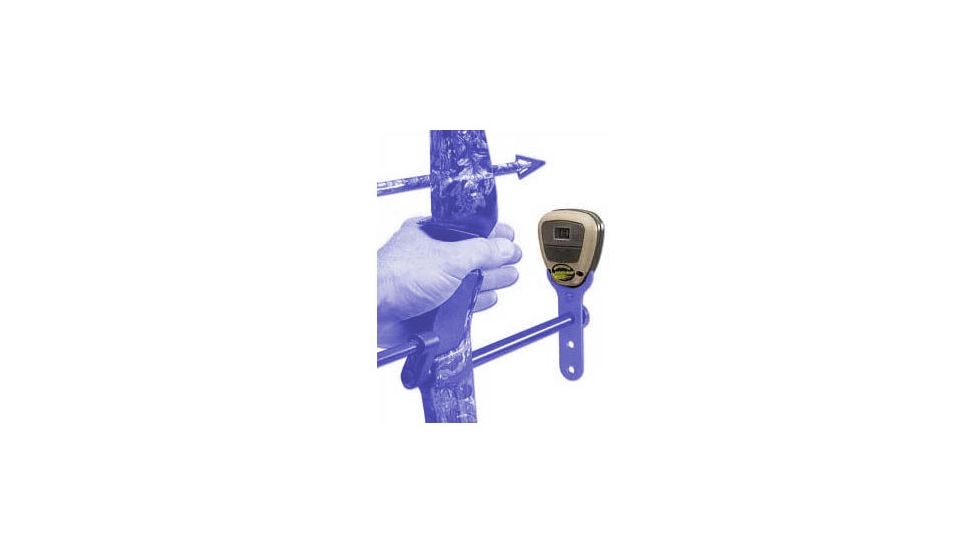 Sport Sensors ArrowSpeed RADARchron Arrow Archery Radar / velocity sensor
RATING
92.75 /100
Design

Excellent

Performance

Excellent

Value for money

Excellent

Feature

Excellent
Specifications for Sport Sensors ArrowSpeed RADARchron Arrow Archery Radar:
Width: 
 2 1/2"
Length: 
 3 11/16"
Thickness: 
 1 3/16"
Weigt: 
 2.7 oz.
Features of Sport Sensors ArrowSpeed RADARchron Arrow Archery Radar:
Rugged, compact design
Simple one button operation
---
---