Price Save Up to 12% from $1299 to $1150
The Decatur Radar Gun Traffic Scout is a battery-operated handheld radar unit, which uses NiMH rechargeable AA batteries instead of expensive batteries. The Decatur Scout traffic scout speed gun also charges from the vehicle's 12V power source, keeping the Decatur Scout always ready with the power you need to keep your streets safe. Its portability makes the Scout handheld radar a flexible police radar gun whether in the car or on patrol.
For our complete selection of Radar Guns by Decatur Electronics please visit our Decatur Radar Guns informational page. For more brand name Radar Guns please visit our Radar Guns store section.
---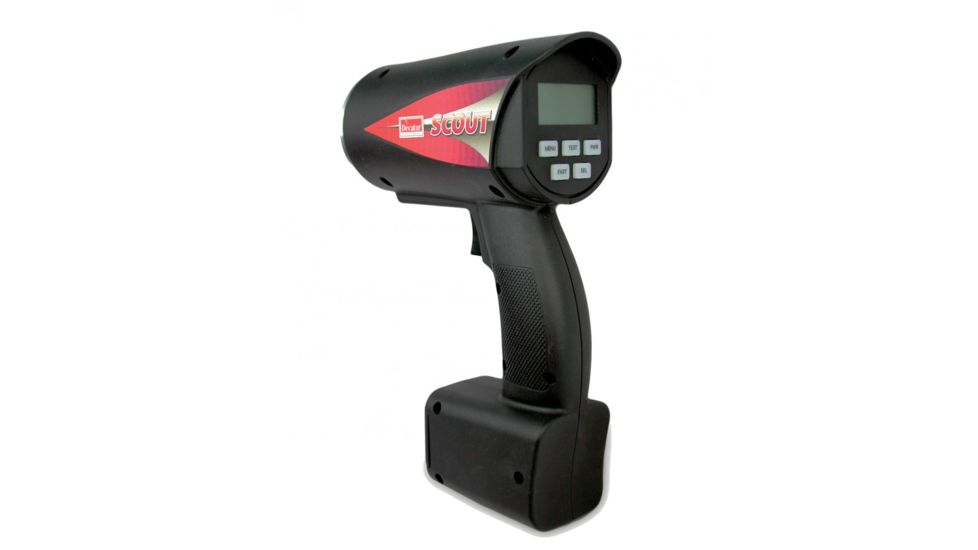 Decatur Doppler Hand Held Traffic Radar Speed Gun
RATING
91.75 /100
Design

Excellent

Performance

Excellent

Value for money

Excellent

Feature

Excellent
Specifications for Decatur Doppler Hand Held Traffic Radar Speed Gun:
| | |
| --- | --- |
| Color: | Black |
| Finish: | Black |
| Fabric/Material: | Rugged ABS Polycarbonate Blend |
| Frequency Band: | Kband-24.150 Ghz Nominal |
| Units: | 1 |
| Length: | 7.25 in |
| Width: | 3 in |
| Height: | 10.25 in |
| Weight: | 2.1 lb |
| Battery Quantity: | 6 |
| Operating Temperature: | 22 - 158 Fahrenheit |
| Included Accessories: | Batteries |
| General Application: | Law Enforcement |
Features of Decatur Speed Radar Speed Gun:
Directional radar to ensure tracking history
Isolate a single direction of traffic
Catch only the target you want
FASTER mode catches the vehicle going faster than the stronger target
Easily replaceable batteries
Toward, Away or Bi-Directional Mode
Power: Batteries or cig plug cord
Re-chargeable batteries
Detection Distance: 12 MPH - 210 MPH
Low Water Resistance Level
---
---