Galco X-Project Holster System is yet another product in Galco's acclaimed line of concealable shoulder harness systems. The revolutionary X-Project Shoulder/Belt Holster System provides gun carriers with a unique, secure, dual-purpose holster that functions equally well as a comfortable and highly concealable shoulder system, or a convenient and concealable belt holster. The X- project system consists of three major components: a Galco holster with retention strap, a shoulder harness, and a belt attachment. The X-Project is licensed to carry the NRA brand, which means a percentage of the sales proceeds will go to the NRA, undoubtedly the largest sponsor of firearms safety and promoter of Galco Second Amendment rights.
The Galco X-Project Holster for Springfield XD 9/40 and SIG P229 quickly secures to the ambidextrous, fully adjustable shoulder harness via mushroom-shaped pins found on the oval harness plates, which allow the holster to be quickly attached and removed from the harness. The innovative design of the attachment pins offer the unique ability to wear the shoulder harness under a shirt, while the holster is attached outside of the same shirt. This shoulder holster system by Galco is ideal for those who need to discreetly remove their holstered weapon multiple times during the day. Unlike other shoulder holsters worn under a jacket, you don't have to remove your jacket and brandish a weapon to remove the X-Project's holstered weapon; you can simply and discreetly remove the holster/weapon from the harness, and then remove your jacket or continue to keep it on while the under harness remains invisible to onlookers.
The holster component of the X-Project Shoulder Harness has three options for cant (or angle). Three holes on the rear of the holster allow the user to adjust the holster to their preferred cant. By removing the screw, the holster angle can be quickly adjusted to suit the user's preference. The holster's retention strap prevents the pistol from being dislodged, yet the pistol remains quickly accessible with a simple and easily learned gripping motion. The ambidextrous belt attachment snaps over belts from 1 through 1 , and by adjusting the holster, works for muzzle rear, muzzle forward, and vertical carry angles as well as crossdraw. A direct belt attachment kit is also available, consisting of two threaded mushroom bolts, two screws, a hole punch, marking pattern and instructions. An accessory magazine carrier will be available for both shoulder harness and belt use, making the Galco X-Project Shoulder Harness for Springfield XD 9/40 and SIG P229 an incredibly versatile concealed shoulder harness.
Galco X-Project Right Hand Holster System is available with the following options:
Model Galco XP250:
Gun Model:
SIG-Sauer P229
Hand:
Right
Color:
Black
Model Galco XP440:
Gun Model:
Springfield Xd 9/40 Service 4"
Hand:
Right
Color:
Black
---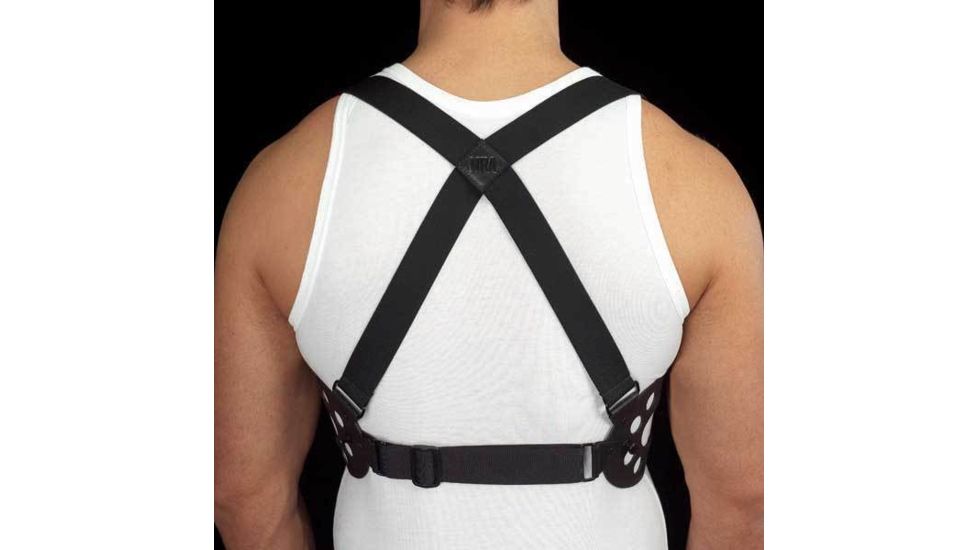 Galco X-Project Holster System for Springfield XD 9/40 and SIG P229
RATING
93.25 /100
Design

Excellent

Performance

Excellent

Value for money

Excellent

Feature

Excellent