Protect yourself and others around you from concussive force, noise, and debris with the Axelson Tactical Axe A2 Blast Shield. These Muzzle Devices from Axelson Tactical will make shooting more comfortable and help you avoid ringing ears or headaches that can be caused by shooting for a long time. The black nitride finish on the Axelson Tactical A2 Blast Shield adds sleek tactical style for competitions or just shooting at the range. Axelson Tactical Axe Blast Shields make a great upgrade in functional terms and in appearance.
---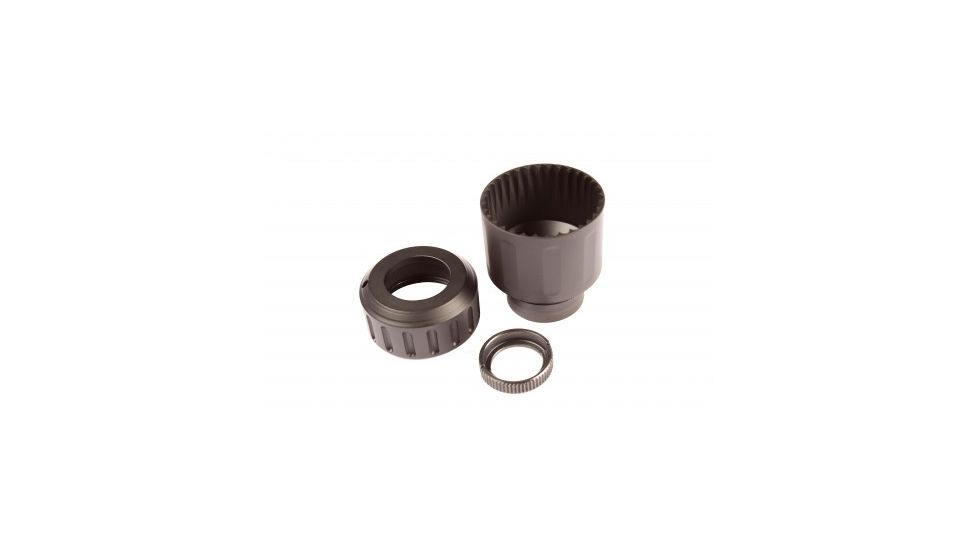 Axelson Tactical A2 Blast Shield
RATING
88 /100
Design

Excellent

Performance

Excellent

Value for money

Excellent

Feature

Excellent
Features of Axelson Tactical A2 Blast Shield 1480:
Concussive force mitigation.
Redirects force and debris away from the shooter and others nearby.
Reduces instances of tinnitus and headaches caused by shooting.
Makes shooting more comfortable.
Quick attach/detach system.
Works with any MIL-SPEC A2 Flash Hider.
Works with BCM Gunfighter Compensator MOD O.
Made from 4130 steel.
Black Nitride finish.
Length 1.8".
---
---