Price Save Up to 46% from $29.49 to $23.99
Combining the best features of the CQB and SOP Sling designs, the CST Sling is a truly unique and versatile 3 point tactical sling design. The CST Sling features the same 1.25" wide webbing and adapter layout of the CQB Sling combined with the Transition Release Buckle (TRB) feature that has proven to be so popular on the SOP Sling.
The TRB allows the sling to be quickly and efficiently extended to instantlycreate slack that allows for easy left/right shoulder transitions. This featureaddresses a common complaint associated with conventional 3 point tactical slingdesigns. With those types of slings it's very difficult, if not impossible insome cases, to execute a cross shoulder transition. This creates a seriousproblem in an urban environment. 
With the TRB feature the sling can be used exactlylike a conventional 3 point design, allowing all of the same carryoptions. However, when the need to cross shoulder transition is anticipated,simply flip the TRB release with the non firing hand thumb and the 3rd point of the sling is released to slide freely along the sling allowing you to extend and mount on the opposite shoulder. The sling, however, is still attached and still functional allowing you to "let it hang" should a secondary weapon transition be called for.
When the time comes to re-lock the TRB, it can done so quickly, silently, and with just one hand needed, allowing the shooter to maintain a constant firing grip on the weapon. The TRB can also be locked in wherever the shooter finds it comfortable. This feature allows for convenient expansion and contraction of the sling's body loop as the operator's mission profile changes and more, or less, load bearing equipment is worn.
Should you require the ability to completely release the sling from your body,the Emergency Release Buckle (ERB) featureis available on this sling as an optional feature. Specter Gear hasdeliberately designedthe sling to use two completely different buckle designs for the TRB and ERBfeatures to avoid any confusion between the two features. 
Unless otherwise specified (Such as with the Universal Fit version), the CST Sling you order will come equipped with appropriate mounting adapters or hardware to attach the sling to your weapon. You will not need to purchase any separate mounting hardware. 
As with Specter Gear other slings, Specter Gear CSTSlings use the highest quality materials and are stitched on heavy dutyindustrial machines using mil-spec #69 nylon thread. Realizing the needs of ourend users Specter Gear ensure strict quality control standards and have over engineered theseslings to deliver long term performanceunder harsh conditions.
New for 2004 all of Specter Gear CST Slings are now fully modular and fully ambidextrous. Utilizing the same front and rear adapters as Specter Gear SOP Sling Series, Specter Gear CST Slings can be easily set up for left or right hand applications. Additionally, Specter Gear CST Slings can also be completely disassembled should you change your weapon configuration or wish to add features to your sling. 
Please Note: The rear adapters for the CAR-15 / M-4 slings are designed to fit standard Mil-Spec collapsible buttstocks. Aftermarket, or non-standard stocks such as the Crain or VLTOR types can be accommodated but will require a different rear adapter. If this applies to your weapon, please call or email to Specter Gear with your stock type at the time you place your order.  
These slings are 1.25" wide, fully ambidextrous and available with, or without, an Emergency ReleaseBuckle (ERB).
---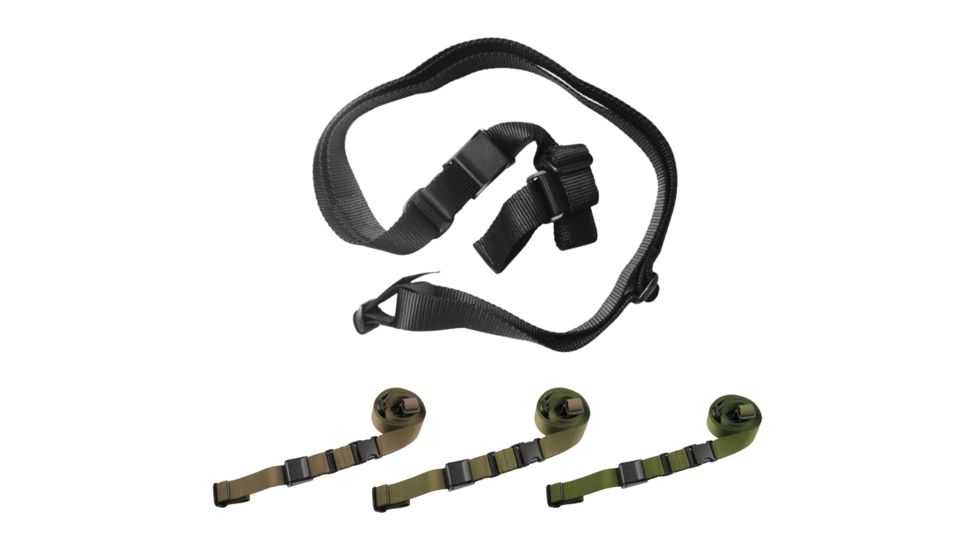 Specter Gear Cross Shoulder Transition (CST) Sling
RATING
93.5 /100
Design

Excellent

Performance

Excellent

Value for money

Excellent

Feature

Excellent
Specifications for Specter Gear Cross Shoulder Transition (CST) Sling:
---
---