Armasight Quick Release Night Vision Mount Adapter is a fast and easy way to use your firearm in the darkest of tactical situations by mounting a night vision monocular to the receiver. These Armasight night vision accessories will attach and detach from your weapon with ease, thanks to its easy to use quick release installation system. The night vision accessory will mount to any Weaver-style or Picatinny rail, where the Arma-Sight QR Picatinny Mount Adapter for Night Vision Monoculars will be ready to accept a monocular for targeting or observation. Armasight has optimized the mount for a wide range of night vision monoculars, including the Spark, Sirius, Mini-NYX14, and the NYX-14. Add day or night versatility to your rifle of choice with the Arma Sight Night Vision Monocular Picatinny Quick Release Adapter Mount.
---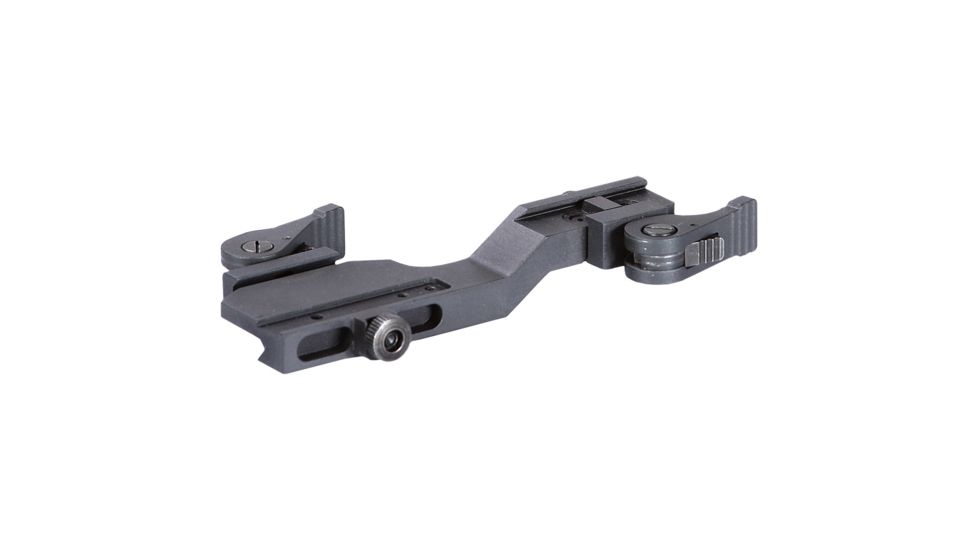 Armasight Night Vision Monocular Quick Release Picatinny Mount Adapter
RATING
90.25 /100
Design

Excellent

Performance

Excellent

Value for money

Excellent

Feature

Excellent
Features of Armasight Night Vision QR Picatinny Mount Adapter:
Fits Spark, Sirius, mini-Nyx14, and Nyx14 night vision monoculars
Attaches your night vision monocular to a standard Weaver or Picatinny rail
Easy and fast quick release attaching system
---
---
PROS

Quality materials
excellent engineering
Solid and a good fit
Easy to adjust cam-locks
CONS

Just a bit heavy
Offset mount, does not align with the bore.
#Armasight