Price Save Up to 47% from $149 to $79
The smallest/lightest but most powerful IR Laser Illuminator on the market.
The Night Stalker X6, X15, X30 uses state of art technology of 3W IR Laser Diode with 6-30 degree laser beam for maximum illumination to enhance Night Vision Device, Scope or IR Camera performance. Extremely small size and light weight but the most powerful IR laser illumination to makes it easy to carry as an IR Torch or mount onto weapon for NVD, digital scope or camera. It enables all levels of tactical situation, self-defense and hunting. Series products provide a night solution for close to long range target engagement. Built-in with IR Laser Illuminator can reduce the red glow that emits from front to avoid position exposure.
Long Range Application 50 meters to 200 meters: X6---6 degree divergence angle
Mid Range Application 30 meters to 100 meters: X15---15 degree divergence angle
Short Range Application 10 meters to 50 meters: X30---30 degree divergence angle
Economic solution: T30 30 degree divergence IR LED Bulb. The Night Stalker T30 uses 3 Watt IR LED for eye safe application. 3 Watt IR LED can have similar brightness as the IR Laser and eye safe feature but it has more red glow in front.
Included a M1 mount that allows it to be attached to any picatinny rail system.
All weather: IPX7 water proof and this laser will work in a temperature range of -4F to 140F.
Hard anodized with highly durable finish.
---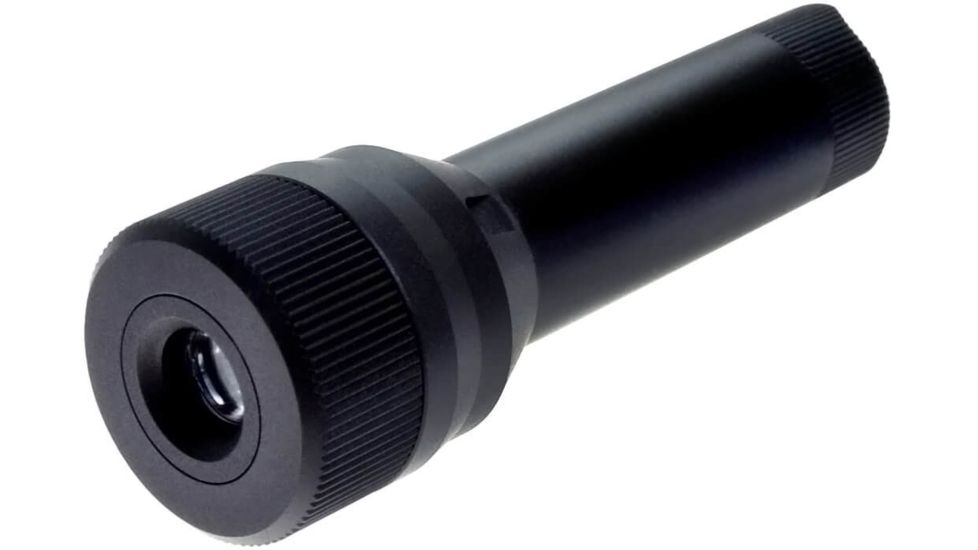 Beamshot Night Stalker IR Laser Illuminator
RATING
92.25 /100
Design

Excellent

Performance

Excellent

Value for money

Excellent

Feature

Excellent
Specifications for Beamshot Night Stalker IR Laser Illuminator:
| | |
| --- | --- |
| Wavelength: | 850 nm |
| Color: | Black |
| Finish: | Hard Anodized |
| Fabric/Material: | Aluminum |
| Battery Type: | CR123A |
| Battery Quantity: | 1 |
| Water Resistance Level: | IPX-7 |
| Water Resistant Mark: | 3.2 ft |
| Length: | 3.6 in |
| Width: | 0.75 in |
| Height: | 1.2 in |
| Weight: | 1.8 oz |
| Included Accessories: | M1 Rail Mount |
| Operation Temperature Range: | -4 - 140 Fahrenheit |
| Size: | Small |
Features of Beamshot Night Stalker Laser Illuminator
Light Source: Eye Safe Class I Laser.
Battery Burn Time: more than 1 hour.
Construction: Aircraft-grade hard-anodized aluminum with durable finish.
Sight Range (Night Time) -
Night Stalker X30 : 10 ~ 50 meters
Night Stalker X15 : 30 ~ 100 meters
Night Stalker X6 : 50 ~ 200 meters
Divergence Angle:
Night Stalker X6 - 6 IR Laser
Night Stalker X15 - 15 IR Laser
Night Stalker X30 - 30 IR Laser
Night Stalker T30 - 30 3 Watt IR LED
---
---