price $185.99
Like its mythologic namesake, the Pantheon Arms Dolos AR15 Take-Down Kit is a master of deception. These AR15 Accessories from Pantheon Arms adapt mil-spec AR15s so they can be carried discreetly in a small backpack, satchel, book bag, messenger bag, or any other type of carrier that the casual observer would never think could house such awesome firepower. The Pantheon Arms Dolos Take-Down AR15 Kit is constructed using 6061 and 7075 Aluminum and hardened 400 series and 17-4 stainless steel. Twist the barrel assembly on and off in seconds after you install the Pantheon Arms Dolos AR-15 Take-Down System.
---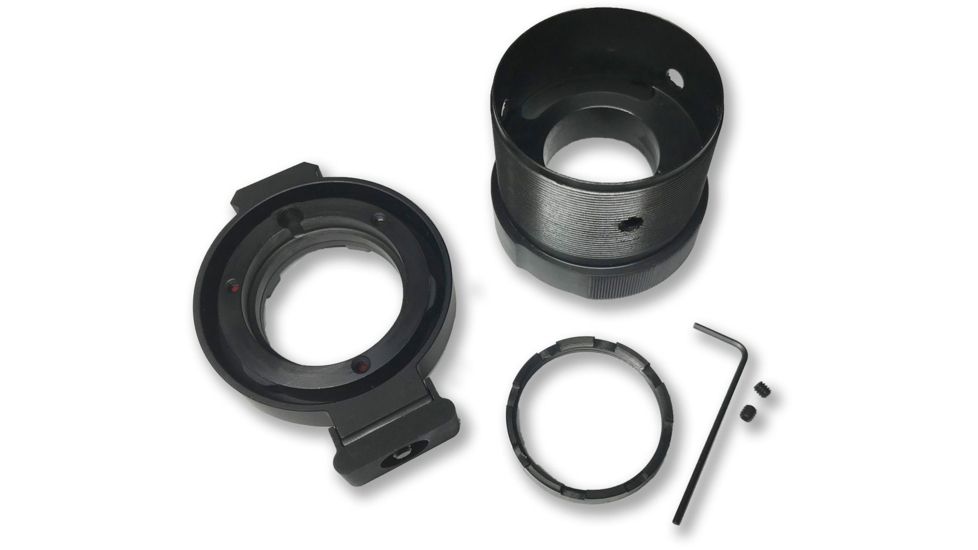 Pantheon Arms Dolos Take-Down Kit For AR-15
RATING
93.75 /100
Design

Excellent

Performance

Excellent

Value for money

Excellent

Feature

Excellent
Specifications for Pantheon Arms Dolos Take-Down Kit For AR-15:
| | |
| --- | --- |
| Gun Model: | M16, AR-15 |
| Fabric/Material: | Steel |
Features of Pantheon Arms Dolos Take-Down Kit For AR-15:
Decrease footprint of your rifle or pistol for safer, more efficient storage and/or discreet transport.
Allows fast deployment.
Repeatable zero each time firearm is re-assembled.
Allows barrel changes with various calibers.
Easy weapon clearing and cleaning.
Fits most mil-spec AR15s.
Use for new build or existing pistol or rifle.
Includes Dolos Standard Lock Collar and Dolos Tri-Lug Assembly only, no handguard included.
---
---
PROS

Quality product, easy install,
Well made, ease of assembly, convenience
Fast changeover at good cost, less weight than whole upper
great fit on mil spec and replaceable parts
CONS

Few outside vendors fit this barrel nut.
does not fit all upper receivers
#Pantheon Arms